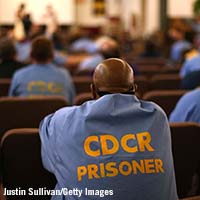 Officials at the California Department of Corrections and Rehabilitation (CDCR) are doing everything they can to jumpstart executions after over a decade without them — and with the largest death row in the country, they could fast track dozens of cases for execution.
In order to resume executions, California needs to pass a new lethal injection procedure. That's where you come in: by state law, new procedures must go through a Public Comment Period.
That means anyone in the world, in any language, can send in a comment. The CDCR is required to READ and RESPOND to every substantive comment.
Your action can delay California's CDCR from using the death penalty and give time to end the death penalty there once and for all.
Click here to let CDCR know there is NO humane way to kill a human being. Take action NOW!